On-demand Webinar:
November 16, 2022, 1:00 PM SGT
Empower Your Dynamics Agents With Best in Class CX Omnichannel Tools
On-demand Webinar:
November 16, 2022, 1:00 PM SGT
Empower Your Dynamics Agents With Best in Class CX Omnichannel Tools
On-demand Webinar:
November 16, 2022, 1:00 PM SGT
Empower Your Dynamics Agents With Best in Class CX Omnichannel Tools
Join us to learn how Live Assist, an omnichannel customer engagement solution for Dynamics 365 co-developed with Microsoft, was created with customer satisfaction in mind. This omnichannel solution, now with LivePerson's Conversational AI included, will allow you to connect and converse with your consumers where they are. Your customers can start a conversation without installation or plugins through your website, app, or social media platform in real-time.
To provide Microsoft partners with advanced knowledge about the capabilities of Live Assist for Microsoft Dynamics 365 (LAD365)
The aim of this program is for you to:
See how easy it is to assist customers and resolve their issues in real-time in a secure and compliant engagement platform
Hear about our omnichannel capabilities, such as voice/video escalation, co-browse options, and added support for Dynamics 365
Learn how Live Assist seamlessly integrates with Dynamics 365
Discover the power of Conversational AI and Automation
Deliver higher employee satisfaction and reduce agent attrition with the introduction of Conversational Messaging
Help your teams deliver increased customer experience, improved agent efficiencies, and customer loyalty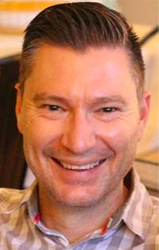 Roderick Barnard - Product Manager
Rod has been in the IT industry for over 25 years and while he specialised in networking, servers, virtualization and automation, he has gained a wide variety of experience in his work as a solution provider and consultant – including leading diverse technical teams spread across the globe. He uses this experience in his current role as senior product manager at CBA, serving as the company's chief evangelist for the discipline. He personally heads up the dynamic product team for Live Assist for Dynamics 365.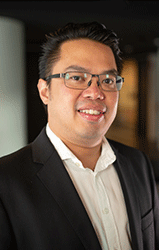 Evan Tanuhardja - Head of Presales APAC at LivePerson
Evan Tanuhardja is a seasoned technology leader with more than 10 years of experience in the AI and Customer Experience space. Evan heads up the Presales team for LivePerson, where he and his team play an instrumental role helping LivePerson's customers and prospects digitally transform their customer experience strategy through the use of Conversational AI. During his career, Evan has worked with leading organizations across the Asia Pacific including Optus, Singtel, Woolworths, Metcash, Spark NZ, Reliance, Asics, Astra International, and many others.
Register to View the On-demand Webinar