7 Reasons to Use AI Inquiry Management Systems for Remote Work
Remote work is becoming more prevalent in the customer support arena, and companies have been rapidly adopting remote work in the post-2020 pandemic. Now that companies have realized certain benefits from remote work, the trend is likely to continue long after the coronavirus pandemic has died down.
In fact, the movement to establish remote work has become a global standard. An April 2020 Gartner survey revealed that 74% of U.S. companies plan to permanently transition to remote work.
In this article, we will focus on issues surrounding remote work in the area of customer support as well as 7 reasons how an AI inquiry management system can help you solve these issues.
Communication Business Avenue has been helping some of the world's largest companies to integrate call center systems and digital communication tools for the past 16 years.
What is an inquiry management system?
First of all, it's necessary to define exactly what an inquiry management system is. In essence, an inquiry management system is a type of automated software used to streamline all inquiry-based tasks.
With the help of such software, enquires can be logged, tracked and monitored so that sales teams can take effective action. It also gives senior management a clearer view of how inquiries are currently being handled, enabling them to make more accurate predictions regarding sales performance.
Seven Reasons to Use AI Inquiry Management Systems for Remote Work
According to a 2020 survey by IBM Corporation, companies are realizing the benefits of implementing inquiry management systems and other "AI tools".
Statistics showing that AI tools are pervasive in remote work
63% of global executives at companies that have implemented AI feel that AI has helped them improve their bottom line


44% of respondents felt that it reduced costs


34% of global senior executives with influence and decision-making power in the IT industry
commented that they have already implemented AI


39% are using AI to enhance market research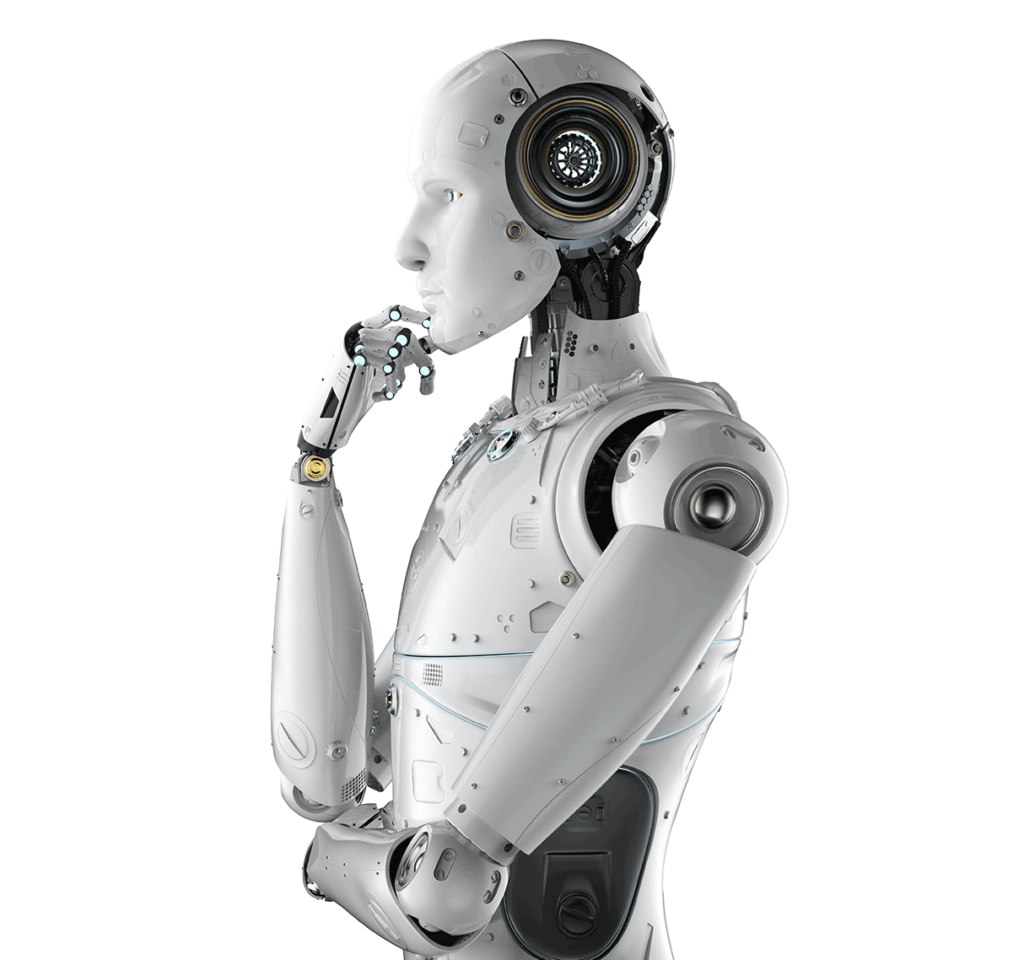 The stats above shows that large global companies have already implemented AI tools and are now in the phase of realizing the benefits.
What kind of AI tools can be utilized when starting remote work for customer support?
Inquiry management systems with AI functions are attracting attention from various companies. In fact, AI inquiry management systems are already in operation in many remote work implementation companies.
So what is it about AI inquiry management systems that makes them so popular? The following 7 points are some of them.
Real-time support
Improved efficiency of back-office operations
Improved sales efficiency
Enhanced teamwork
Automated document and ID verification
Prevent inadvertent errors with reminders
Share internal knowledge
Let's now consider the above points and consider seven reasons why you should implement an AI inquiry management system for remote work.
1. Real-time support is available
The volume of inquiries to customer support is only increasing. An AI inquiry management system relieves the pressure on teams by providing real-time support.
AI Inquiry management systems can help maintain Service Level Agreements (SLA). SLA- is the amount of time the customer support team has agreed with the customer for contact or resolution, usually ranging from 10 minutes4 to 72 hours. It is used by managers to measure the performance of their inquiry response.
If it appears that it is taking too long to respond to a customer, the AI will play a personalized message on its own (e.g "We are currently responding to a customer inquiry. It will take a little more time to resolve the issue").
With real-time support from AI, the person in charge can take enough time to determine which issue is the highest priority and which issue will take the most time. Appropriate decisions can be made even when everyone on the customer service team is working remotely. As a result, the average processing time (AHT) for inquiries is reduced.
2. Improved efficiency of back-office operations
Customer support involves complicated back-office tasks. Even if you work remotely, you still have to maintain records and perform administrative tasks
AI in inquiry management systems can relieve remote workers from cumbersome back-office tasks. It allows each employee to focus on more productive and value-creating tasks.
For example, AI is good at analyzing large amounts of data. It can help optimize back-office operations by sorting through the data that your customer support team has been working with. It can identify and automate simple and repetitive tasks on its own.
3. Improved sales efficiency
Sales activities can be challenging when working remotely. This is because customers utilize a variety of purchasing channels. They utilize not only physical stores, but also websites, messaging applications, and social networking sites. Traditional sales activities and sales models are now antequated..
Inquiry management systems with AI capabilities can provide AI-based sales support. For example, AI can initiate contact with sales leads via chat, etc., and identify potential leads. It then follows up with emails and other means to continue the process of caring for the lead. The entire time-consuming process can be automated.
Mapping the customer journey with AI is also easy. The entire customer experience can also be measured. AI capabilities in inquiry management systems make it easier to analyze the customer lifecycle.
According to MIT Technology Review, "About 90% of companies worldwide are using AI analytics to improve the customer journey.
4. Strengthening Teamwork
Remote work presents various challenges. For example, "it is difficult to communicate with other employees. Another challenge is that employees may feel that they have to respond to emails, chats, and mentions from their supervisors around the clock, or feel pressured to work overtime as well.
According to Bloomberg, remote workers during the coronavirus pandemic were logging on to internal systems two to three hours more per day than before the pandemic. As a result, remote workers became exhausted and teamwork weakened.
The AI Inquiry Management System can help strengthen teamwork for all members.
For example, it helps make meetings more productive in a limited amount of time: AI analyzes keywords used during meetings and suggests useful websites, videos, and internal documents. Participating employees can spend less time researching and more time fully communicating.
If you work remotely, you may not be able to attend a scheduled meeting due to urgent business. In such cases, it is difficult to ask someone later about the content of the meeting. However, you don't have to worry because AI will keep a summary of the meeting.
With AI, you can work efficiently and strengthen teamwork without unnecessarily taking up each other's time.
5. Automated document and ID verification
Verification of customer documents and identification is a burden on employees in the banking, finance, and insurance industries. Customer onboarding and identity-related tasks can also be a burden for remote workers.
For example, at a bank, the customer onboarding and identity verification tasks are performed by the bank employees themselves. They do this while checking customers' pay stubs and postal addresses. This is a time-consuming, costly, and inefficient process.
When an AI-powered document management tool is used in conjunction with an inquiry management system, document and ID verification can be automated. It identifies the type of scanned ID and automatically verifies the document and matches the face.
6. Prevent inadvertent mistakes with reminders
When working remotely, there is a tendency to inadvertently forget deadlines for submitting documents or miss meeting schedules because there is so much chatting and emailing going on. Since it is not possible to remind employees directly by speaking to them, they may fail to submit documents or fail to be checked by their supervisors, resulting in a drop in work productivity.
By integrating AI with internal chat, you can prevent tasks from being inadvertently forgotten. AI will remind you of scheduled meetings or tasks that have been mentioned.
7. Internal Knowledge Sharing
When you work remotely, problems arise that you need to check with someone in the company. Once a problem arises, operations may stop until it is resolved. Moreover, if the employee with the answer is on vacation or has quit the company, it will take much longer to resolve the issue.
If you spend 10 minutes every day on an internal inquiry, you are wasting 200 minutes a month, or 40 hours a year.
To make your internal inquiries more efficient, you can use an AI inquiry management system that allows you to share internal knowledge. With an AI inquiry management system, you can share your internal knowledge and solve problems yourself without having to contact someone else.
AI inquiry management systems provide the following support to operators:
Displaying Experienced Representatives – Displaying representatives who have handled similar cases or are experienced in the subject matter. You will immediately know who to ask if you have any questions.
Smart Response-AI analyzes the content of the inquiry and lists and suggests appropriate replies.
Knowledge Suggestions-Share links to information and articles in the knowledge database. Documents can be embedded or attached to messages to customers.
Show Similar Cases-Shows cases similar to the one currently being worked on. 
The reason why you need an AI inquiry management system for remote work is that it can improve your work efficiency and enhance teamwork.
▶ Customer support teams that are about to implement remote work should utilize an AI-powered inquiry management system.
▶ Companies that are already implementing remote work will be able to work more productively with AI.
If you are going to use an AI inquiry management system at your customer support site, you can complete a workflow that allows you to continue your customer support operations even in the face of infection or disaster.